Our employee spotlight this week, includes two great men. This year has been one of innovation, achievement, and exciting growth here at Delta Data. Some of our notable accomplishments in 2018 include the launch of new products such as FundBlast and our Proprietary Product Manager, recognition as a TAG Top 40 Innovative Tech company, and a NICSA Nova award win for Innovation in Technology.
Delta Data Spotlights
Of course, none of this would be possible without the hard work and dedication of our incredible team. As the year draws to a close, we are excited to announce the promotions of two team members who contributed to making 2018 successful.
Bret Bange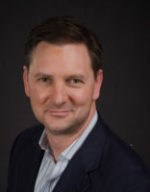 Bret Bange has been promoted to Chief Sales Officer. Since joining the Delta Data team in 2014, Bret's four years have been marked by steady bookings growth and the development of a solid team that has consistently met goals set up by our institutional backers. Through a cohesive sales approach and ability to manage both medium and long sales cycles, Bret's team has excelled in a challenging landscape to expand our client base.
Bret's 20+ years of expertise and leadership in the technology and data industries have supported this strong pipeline, which suggests exciting growth in the years to come. We are looking forward to continuing to grow our client base and provide superior service to our clients as we wrap up the year and look forward to 2019.
Jason Davenport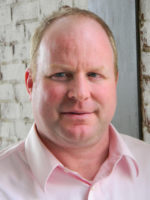 We are also excited to announce the promotion of Jason Davenport to the executive team as a Vice President of Product Development. In his five years at Delta Data, Jason has led by example, demonstrating what it means to work hard and build great client relations. As the leader of the strategic direction of our Asset Management suite of products, Jason has not only guided the overall integrated strategy of the asset management toolset but also helped deliver the analytics and overall implementation that helps drive our success.
With 13 years of industry experience, Jason's expertise in managing business intelligence solutions and reporting key analytics has been instrumental in driving Delta Data's growth. We look forward to building on his success and outstanding relationships as we prepare for the start of another great year.
Delta Data's Mission
We proudly commend Bret and Jason for their dedication to Delta Data's mission in helping our clients stay ahead of the change. As we continue to innovate and grow with our clients, we realize that our biggest asset is our people. Backed by a strong team, we look forward to leading exciting new innovations in the financial services landscape in 2019 and the years to come.