— STAY AHEAD OF THE CHANGE —
Webinar Series
Cutting Through the Noise
DOL Fiduciary Rule and Impact on Advisors & Product Selection
On-demand webinar — 35 minutes including Q&A
The DOL is requiring Brokers to act in the best interest of the client. What is the most effective and efficient way to do this with product selection?
How do you devise controls to manage the universe of securities that advisors choose from?
What are the product attributes you want your financial advisors to focus on?
In this webinar, we discuss how to leverage technology to satisfy the Advisor's legal obligations and learn to:
Define and automate controls using rules-based processing of security information to provide an automated portfolio of securities available to the advisor
Define data points available to the advisor for selection purposes (including your own user-defined propriety data and selected industry data)
Create your own pre-defined searches based on your firm's criteria (maximum expense ratio, minimum performance, historical performance, inception date of the product, etc.)
Enable intuitive selection processes for front office personnel
Leverage API features to feed information to other key systems
Integrate your own proprietary products into the selection process
Experience a demo of Delta Data's advisor desktop solution that supports industry recommended practices related to creating and saving investment product comparisons. In this demo, we share how to:
Create pre-built searches based on any data points including expense ratio, minimum initial purchase amount, performance, etc.
Create your own user-defined data points as part of the selection criteria
Choose up to 4 products for side-by-side comparison and save that comparison grid
Easily integrate the user interface into existing front office portals
Who can benefit most from this information?
Those involved with selecting investment products for Retirement Plans (IRA, 401K, Simple IRA, etc.)
Broker-Dealers
Trust Companies
Insurance Companies
Record Keepers
Those involved in A Share load waivers
MEET THE PANELISTS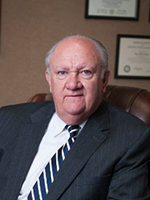 Burton Keller, a principal founder of Delta Data in 1985, currently focuses on strategic initiatives for the company. Burton is an active member of the Bank, Trust and Retirement Advisory Committee (BTRAC) of the Investment Company Institute.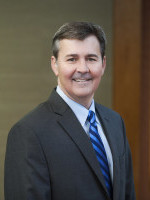 Jason Griffin is Senior Vice President of Products at Delta Data. His experience in information technology spans back-office operations, risk-based predictive analytics, implementation activities, business design, quality assurance testing, and relationship management. Prior to joining the Delta Data Team, he spent over 18 years at the world's largest third party credit processor serving in Sales, Client Consulting, and Account Executive roles.