Is Your Firm Prepared?
According to ICI whitepaper regarding the DOL final rule defining "fiduciary," certain financial intermediaries (and mutual funds in limited circumstances) may choose to resign as Broker-Dealer of Record or both Broker-Dealer of Record and Custodian.
Delta Data anticipates the needs of the parties affected by the DOL Fiduciary Rule change.
This webinar focuses on the need for structured, high volume communications between counterparties throughout the resignation process and how to apply industry recommended practices related to the resignation process including:
Critical communication topics
Necessary data points
Methods for completing the resignation
Event process flows
File transfer
Fund-side receipt, consumption, and verification of execution
Also learn how to clearly, timely, and securely communicate information associated with these resignation events:
Timing
Number and Type of Accounts
Account detail data
Manual or NSCC processing
Who will benefit from this information??
Broker-Dealers
Trust Companies
Insurance Companies
Servicing Companies
Record Keepers
Fund Companies
Webinar Hosts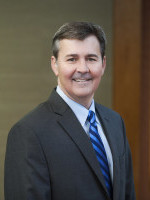 Jason Griffin
Jason is SVP of Products at Delta Data. His experience in information technology spans back-office operations, risk-based predictive analytics, implementation activities, business design, quality assurance testing, and relationship management. Prior to joining the Delta Data Team, he spent over 18 years at the world's largest third-party credit processor serving in Sales, Client Consulting, and Account Executive roles.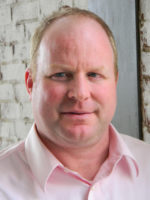 Jason Davenport
As a product manager at Delta Data, Jason works extensively with the strategy of helping Asset Managers and Distribution Firms communicate effectively around core areas such as compliance, fee and revenue management, and back-office corporate action events. He has 14 years of experience in B2B financial technology.
Background
On October 24, the ICI's Dealer Resignation Working Group released its findings in a white paper: "Operational Process Flows and Considerations Related to Dealer/Custodian Resignations in Response to the Fiduciary Rule."
Under DOL's new definitions, many Broker Dealers have determined that accounts that meet certain criteria can no longer be supported by their platform under the DOL fiduciary standards. The anticipated high volume of account resignations anticipated will require efficient processing. The ICI Dealer Resignation Working Group's white paper outlined the anticipated use cases and how to best address each.